Taro's Japan Tour Adventures: Shirokuma Ice-Cream from 7-11!
Posted:
---
Polar Bear Ice Cream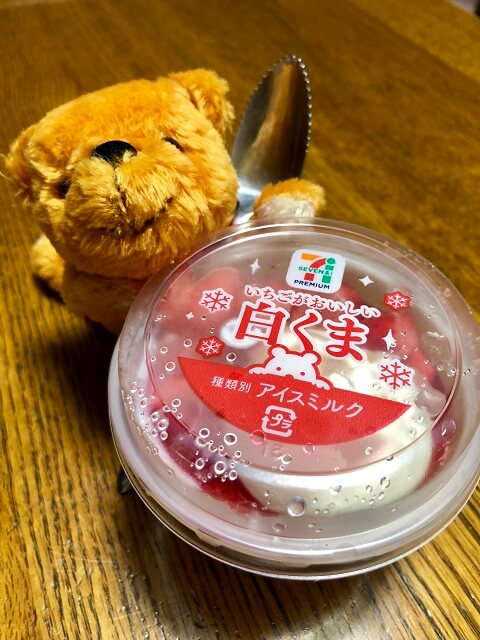 Need a quick, cool treat, to help beat the heat during those hot summer days during your Japan tours? No need to stop by every cafe for a refreshing beverage, just grab a pack of Shirokuma ice cream from your local 7-11! Based on the treat from the Kagoshima Prefecture, Shirokuma ice cream is the perfect dessert dish on a hot day. What do I love most about Shirokuma ice? Well apart from the fact that shirokuma means polar bear and I'm a bear helps, but it's just so tasty! The light flavors aren't overpoweringly sweet, but still refreshing enough to enjoy whenever I want. It's the right blend I need and just small enough that I can grab a pack, eat it in a few minutes, and be on my way with our tour guide. Of course, when I have enough time to enjoy, I usually buy a couple different packs for a special ice cream adventure.
Time to Dig-in!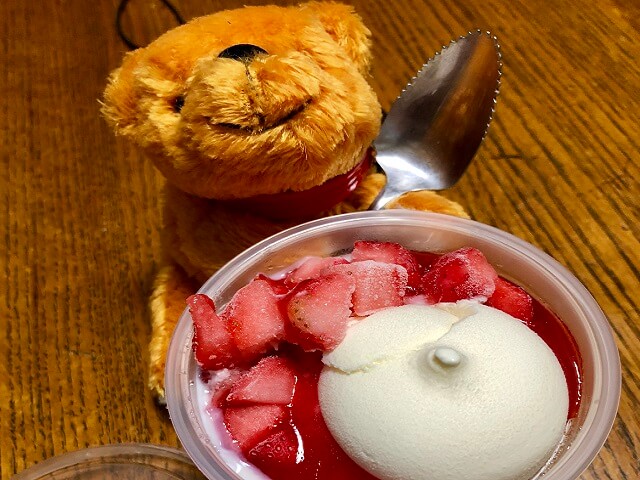 If I had to pick a favorite, I think I'd go with the strawberry flavor for Shirokuma. Technically, shirokuma from Kagoshima is actually a shaved ice dessert topped with ice cream and condensed milk. While I'm missing the shaved ice part, the shirokuma ice cream from 7-11's premium dessert line is still pretty dang good. The sweet strawberries mixed with smooth vanilla is a proven classic. I'm sure you may have your favorite dessert, but why not buy a pack of Shirokuma ice cream for you and your tour group while you conquer all the highlights between Tokyo and Kyoto? Of couse, you can always opt to create a private tour to visit Kagoshima if you really want the authentic stuff!