The Famous Deer of Nara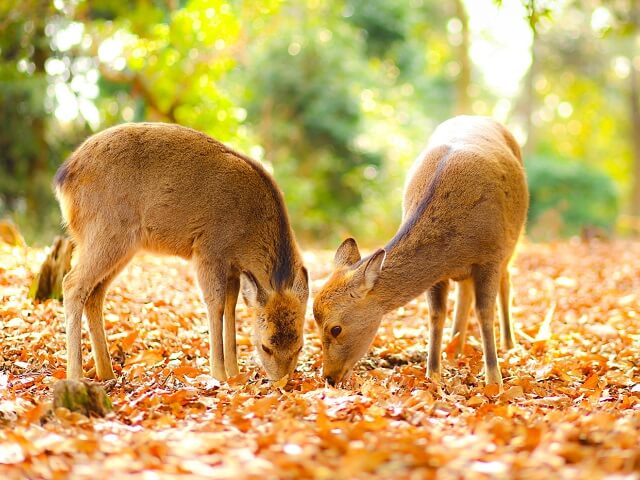 If you've ever planned a vacation to Japan or talked to a friend about their recent travels to the Land of the Rising Sun, you're bound to hear about the super-friendly deer in Nara. Not only do these friendly little creatures have a massive (re: 1,240 acres) park to roam in Nara, these deer will bow in hopes of a deer cracker from tourists. Nara's charming deer are so popular, their park was referenced by English Indie Rock band Alt-J on the appropriately named track: Nara.

The deer craze wasn't something that sparked overnight. In fact, Nara has long been synonymous with deer. From selling deer ice-cream (complete with chocolate deer droppings) to making it a capital offense punishable by death to kill a deer (until 1637), Nara has always taken their deer seriously. How exactly did the deer come to be revered? Japan Deluxe Tours is here to share a little history.
The Backstory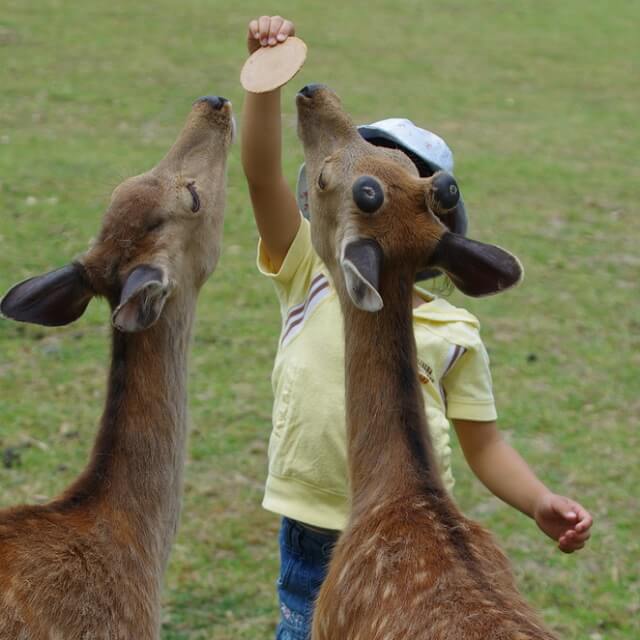 According to the legends held by the local Japanese people, the deer from the area are considered sacred thanks to their involvement with the Japanese God Takemikazuchi-no-Mikoto. Considered one of the four gods of the Kasuga Shrine, it was said Takemikazuchi was invited to Mount Mikasa by the Kashima Shrine and arrived riding a white deer. Thus, the deer became synonymous with divinity and were believed to be the messengers for the gods. This continued until after World War II, which the deer were removed of any sacred or divine status and instead relegated to National Treasures of Japan.

Guests of Nara Deer Park can purchase sika senbei (deer crackers) which are made for the deer. While a bowing deer is typically a sign of aggression, the deer at Nara will bow their heads in hopes for a treat. Purchasing the sika senbei also supports conservation efforts and wildlife support, making it a guilt-free purchase and a travel must in Nara. Just don't mind the small price hike that hit for the first time in 28 years.

If you or someone you love is an animal fan, Nara Deer Park should rank among the top of your vacation bucket-list activities. Two tips, the deer can be a little cranky or pushy at times, so be prepared to have extra deer snag your cookies. Alternatively, the park is so popular you may want to avoid peak travel seasons to visit the deer. There are some cases after being fed so many crackers that the deer won't come up to bow. To really enjoy the fun, get to the park early and have your camera's ready!
Want to See the Deer?
A few tours to get a good look at the friendly deer of Nara!
Related Tour