Limited Time Vegan Japanese Food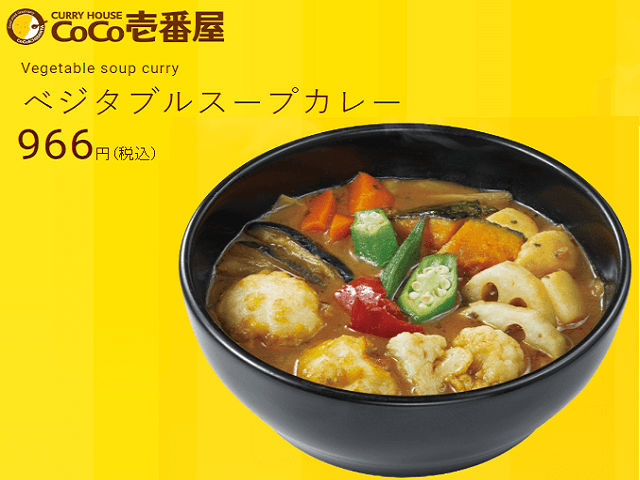 With 2019 coming to an end and the excitement of 2020 around the corner, now more than ever are people interested in travelling to Japan for the gorgeous shrines, magnificent temples, delicious cuisine, and traditional arts. Although a typical traveler to Japan doesn't face too many issues when adjusting to the culture and ways of the Japanese people, it can be hard for those who are unable to eat fish or animal products to find an easy meal in the country.

For our vegan travelers, Japan Deluxe Tours is excited to announce the popular curry chain restaurant CoCo Ichibanya is offering a special Vegetable Soup Curry made entirely without animal-products for vegans and vegetarians. Although around until February, it's likely the curry restaurant known for offering crazy customization's and affordable meals will probably add the dish to their menu if sales are strong enough.

Although Vegan dining is becoming more common place in Japan, it can be rather daunting for travelers who may not feel comfortable venturing out to find vegan food on their own. Given the 2020 Tokyo Olympics are coming up soon, it's possible Coco Ichibanya is testing out their vegan soup curry before permanently adding it to the menu for Muslim travelers and our vegan friends.
Soup Curry | Hokkaido Favorite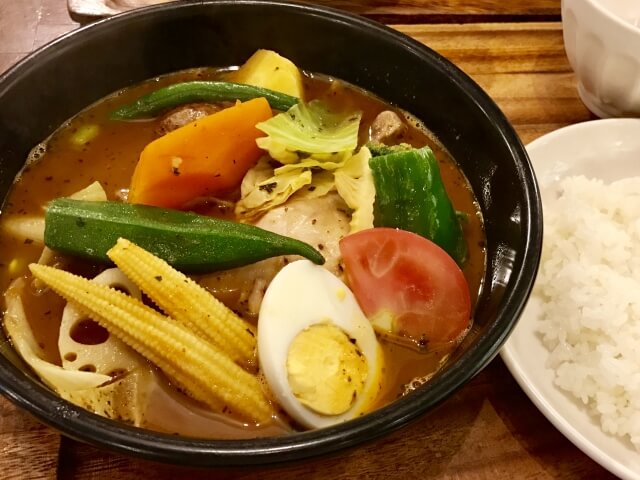 You've probably heard of Curry Rice from a friend or if you watch enough anime, but what's Soup Curry. Even with parents from Japan, this writer had no idea what this ellusive dish was. Turns out, Soup Curry is a specialty dish from Otaru in Hokkaido. Using various spices similar to Sri Lankan curry and Chinese soups, soup curry is a tasty way to heat up during the chilly winter holidays.

Although this treat is often reserved for our Hokkaido Tour participants, Coco Ichibanya is ready to bring soup curry to everyone. And they really mean everyone. Traveling to Japan with a vegan or vegetarian next January? Stop by Coco Ichibanya for a vegan treat so good, you're going to want another bowl.

Source & Image Courtesy of CoCo Ichibanya.
January & February Vacations
Related Tour