Taro's Japan Tour Adventures: My Hero Academia Monopoly
Posted:
---
Monopoly meets My Hero Academia!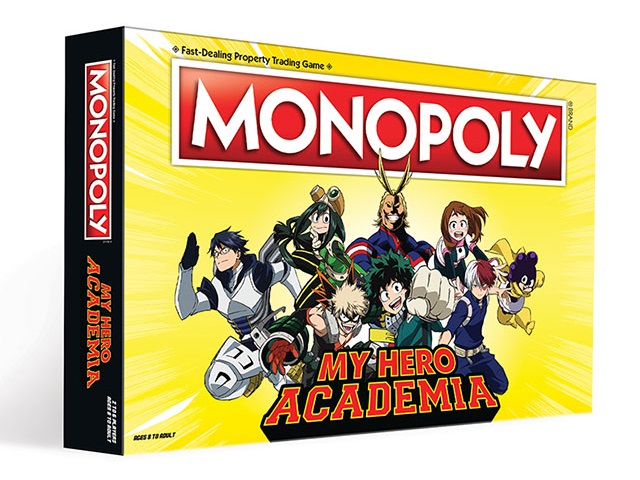 While this blog normally focuses on all the great souvenir shopping and mouth-watering meals, I occasionally find something so awesome on the internet that I have to share it with my readers. During a recently slow day in the office, I found something so amazing I'm about to pre-order it myself!

For today's spotlight, may I present a classic twist on an old favorite: the My Hero Academia edition Monopoly! Keeping in line with Monopoly's long-standing tradition to create special themed-editions, the success of My Hero Academia has found it's way on one of the best-selling board games in America. Use one of 6 exclusive My Hero Academia tokens to navigate around the board and establish yourself as the top pro-hero!
Go Plus Ultra!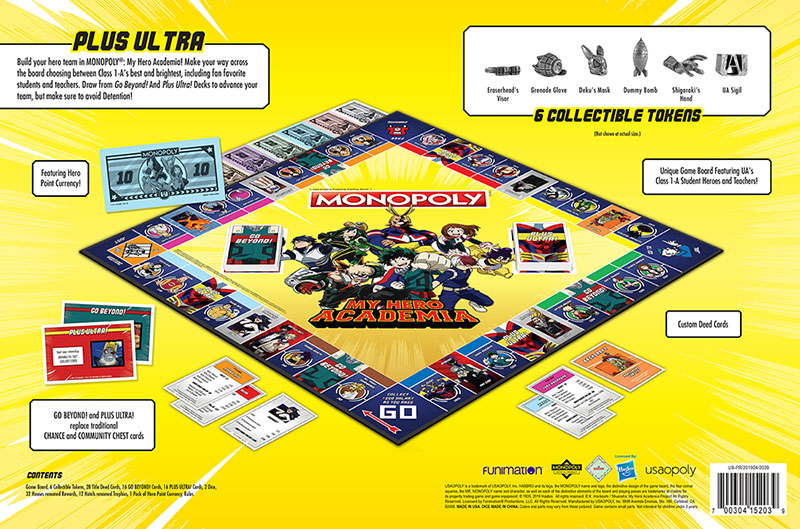 While the game play itself hasn't changed, the new My Hero Academia Monopoly set transforms the world of Monopoly into the world of pro heroes. Make your way around the board as you collect Go Beyond! and Plus Ultra! cards and buy properties to set up your pro-hero agencies. Upgrade your hero's gear and agencies as you compete against your friends to become the world's top hero. The property cards and money have all been updated to match the Hero Academia motif, and the jail space is referred to by the cards as Detention for those hot-headed students who can't seem to stay out of trouble (hint hint Bakugo hint hint). Create your path like Deku or break the status quo like Todoroki in this epic anime edition of Monopoly.
Board Game Design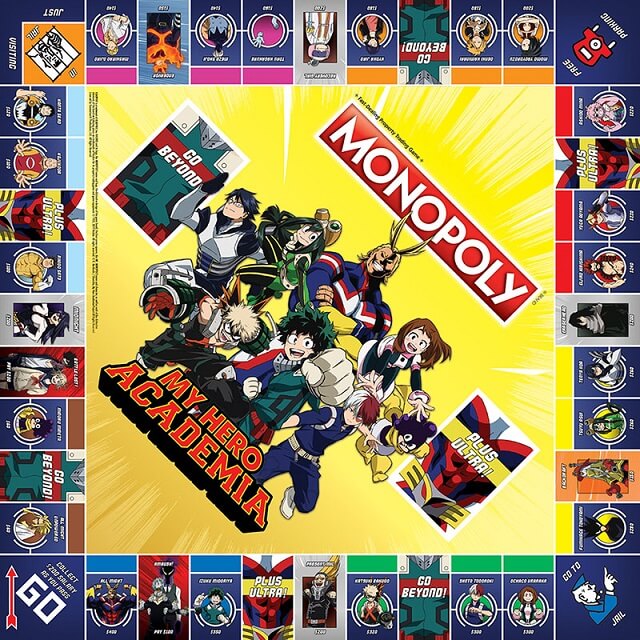 Although the game hasn't officially been released yet, the new board game looks absolutely stunning. Your favorite students of class 1-A are scattered around the board with familiar pro-heroes and villains at each corner. Avoid jail, collect Go Beyond! and Plus Ultra! cards, and show your friends and family why you're meant to be the next top hero! Plus Ultra!

Photos and Original Source: The OP.