Taro's Japan Tour Adventures: Konbini Onigiri!
Posted:
---
Quick Snack from the Konbini!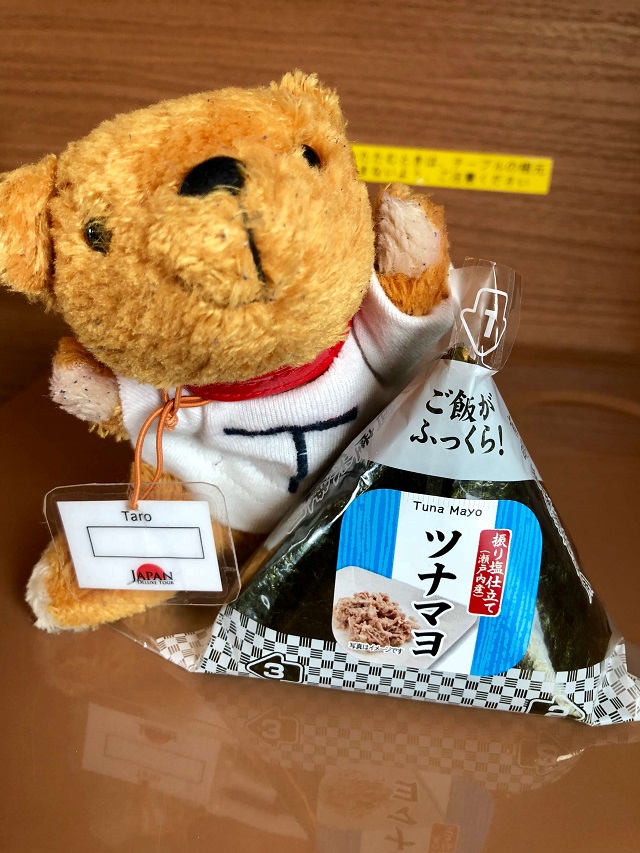 As a big fan of Japan, there's nothing I love more than going around the highlight attractions of Tokyo, Hakone, Nara, Kyoto, and Hiroshima during a Cherry Blossom or Golden Route Japan Tour. But with all the traveling I do, sometimes I can't help but get a little hungry for a snack. Unfortunately, I can't just sneak away from a tour group for a bowl of ramen or tonkatsu (mmm yummy), but I can spend two minutes away from my lovely tour guide to sneak into a Konbini for a quick snack. Now, while we've previously talked about one of our favorite Konbini in the past and the pro's and con's between American vs Japanese Convenience Stores, I wanted to highlight one of my favorite quick, on-the-go snacks: Onigiri!

What's an Onigiri? Well, for that I say check out our page all about Onigiri and related dishes. Now for all you culinary fans out there wondering why I'm talking so much about rice balls from a convenience store, well it's because they are awesome! For starters, the packaging is created to keep the seaweed and rice separate, until it's time to chow-down. Carefully follow the instructions to remove the plastic wrapping, and viola, you have a perfect onigiri snack you can finish off in a few minutes (or seconds depending how hungry you really are). While I must admit I LOVE the fried chicken karaage from Lawson's, the onigiri is a great choice for a quick, snack I can enjoy on the tour bus, save in my bag for later, or quickly before rejoining my group after getting lost in Shibuya Crossing! Even better, buy a few for your plane ride home so you can enjoy just a little bit more of Japan for the flight. I know some of the flavors may be a bit hard for some foreign travelers at first, so be like me and grab a Tuna Mayo Onigiri. Trust me, you won't regret it.

Give Onigiri and the rest of the delicacies available at Konbini a try with one of Japan Deluxe Tour's incredible line of Group & Private Japan Tour Packages. You can also arrange for a private, small group tour with an awesome tour guide (and me) by your side!