Taro's Japan Tour Adventures: Marine Liner
Posted:
---
Ride along the Marine Liner!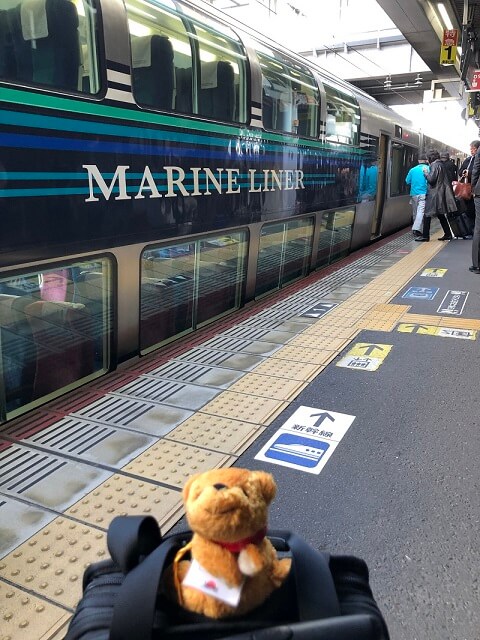 For the most part, I'm a huge fan of exploring all the sights and experiences each city has to offer while I'm on a Japan tour. I'm typically more excited about the food I can try or taking that perfect photo for my Instagram to share with friends later. Weirdly enough, I wasn't expecting to have such an enjoyable time riding the Marine Liner from Shikoku to Osaka.

For those who don't know, the Marine Liner ISN'T a boat but a special train connecting the southern island of Shikoku to the main island of Honshu. Using the network of bridges between the islands, the Marine Liner is a comfortable ride over the ocean with gorgeous views of bridges, boats, and the famous Naruto Whirlpools.

The Marine Liner is a two-floor train operated by the West Japan Railway Company and Shikoku Railway Company. Spanning between Okayama and Kagawa, this train runs along the Great Seto Bridge. What I really enjoyed was just how lovely the views of the Naruto Whirlpools were from the train. While the pools are fun to see via boat or up close, the aerial views from above were a new way to see the force of nature spinning in the ocean. My only complaint was the fact that there wasn't a glass floor or way to see directly below us while I was on the train. No worries though, I just sat back and sipped on my Amaou Calpis and enjoyed the ride!

See the magnificent Naruto Whirlpools for yourself and ride the Marine Liner like I did during any of Japan Deluxe Tour's fully-guided Southern Japan tours or Grand tour packages.