Taro's Japan Tour Adventures: Ritsurin Garden
Posted:
---
Ritsurin Garden: a Southern Japan Tour Staple!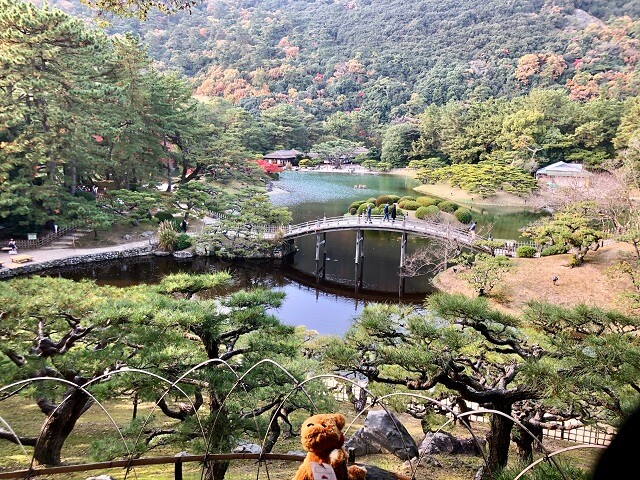 While many of you know about my recent Southern Japan Tour adventures, I only had a chance to talk about seeing the stunning Naruto Whirlpools and bathing in the inspiration for the Anime hit film Spirited Away. While both of those experiences were a blast, I haven't had a chance to talk about another place I LOVE in Shikoku: Ritsurin Garden.

Although Ritsurin Garden just missed the cut off to be considered one of Japan's three premier Japanese gardens, Ritsurin is by no means a place to skip. The carefully placed garden is tucked away just at the base of gorgeous hills which create a stunning backdrop. Despite multiple locations of absolute beauty, there are three spots in particular where the views of Ritsurin are especially sublime.
Top 3 Spots!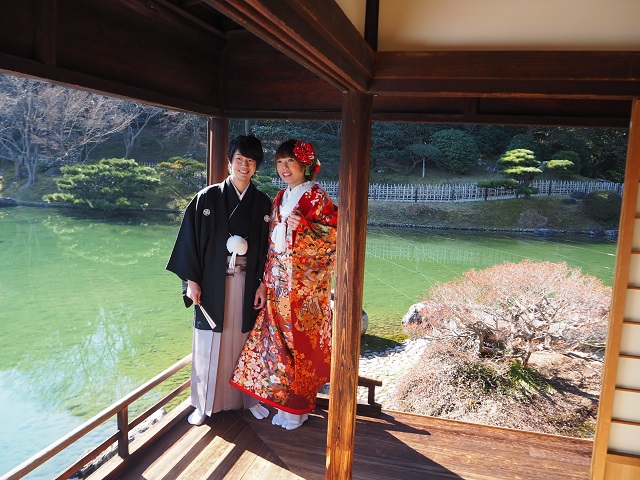 The first is the tea house sitting just on the edge of the lake. This traditional cha-ya has enough room for a tea ceremony, to relax, and photos. I was actually pretty lucky to be at the tea-house while a couple were taking wedding photos in traditional clothes. It was absolutely incredible seeing a traditional Japanese Kimono being worn in the tea-house. It really felt as if I went back in time to traditional Japan.

The second spot that's a must is the arched Japanese bridge that sits in the middle of the lake. While perfect for taking photos, the view is also quite relaxing and you get a central view of the garden. Even better, you may see some boats float by from the top carrying small groups of travelers. Somehow, just being at the top of the bridge gives guests a sense of serene and calm. There's also a small snack shop right next to the bridge for a quick dango or for buying bird-food for the local ducks.

The final place I recommend as a can't miss at Ritsurin Garden is the top look out point. From here, guests are rewarded with a stunning view of the park's lake, with the tea-house just in sights. It's where this dashing photo of me above was taken and seriously one of the best spots to reflect while on vacation. The calm nature of the garden makes the look out point feel more surreal, as the entire garden is quietly in it's own world. Sip on a bit of tea and be sure to snap a selfie while at this relaxing garden.

Besides the three spots I listed above, there's a wide variety of ponds, plants, and souvenirs to enjoy at Ritsurin Garden. I would say be prepared to spend at least an hour if you plan to go, giving you plenty of time to enjoy the scenery. Of course, you can always ride with our Southern Japan tours or Grand tours through Shikoku to visit the garden with your favorite traveling bear!