Popular Kyoto Phrases
Posted:
---
The Words of Traditional Japan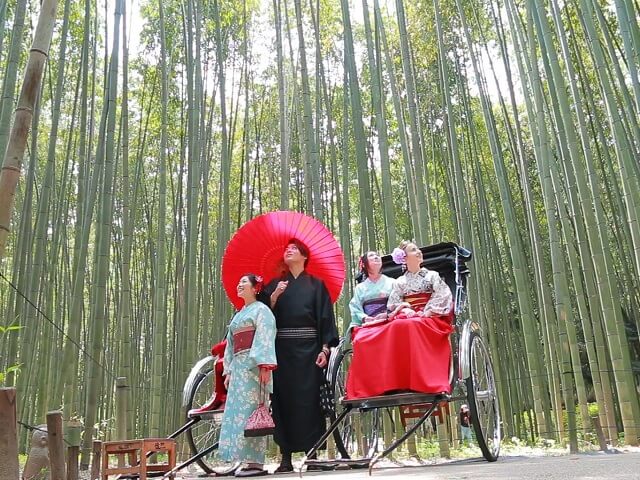 During your travels with Japan Deluxe Tours, you'll most likely be joining us between the highlights of Tokyo & Kyoto. For keen listeners, you may notice a few disparities between the words and phrases used in Kyoto compared to the rest of Japan. Similar to the Chinese Language, there are actually multiple dialects of Japanese used across the nation. However, unlike Chinese dialects, it isn't too hard for the Japanese people to decipher what's being said (except maybe for a really, really heavy Okinawa accent). Although Kyoto is part of the Kansai/Kinki region known for Kansai-ben (Kansai Dialect), Kyoto has a few words unique to the former traditional capital of Japan.

To help you sound like a local (and impress the Geisha Apprentice you'll meet during your tour), Japan Deluxe Tours is here to introduce you to three simple phrases you can expect to hear, or say, during your Kyoto Tour!
3) Geiko = Geisha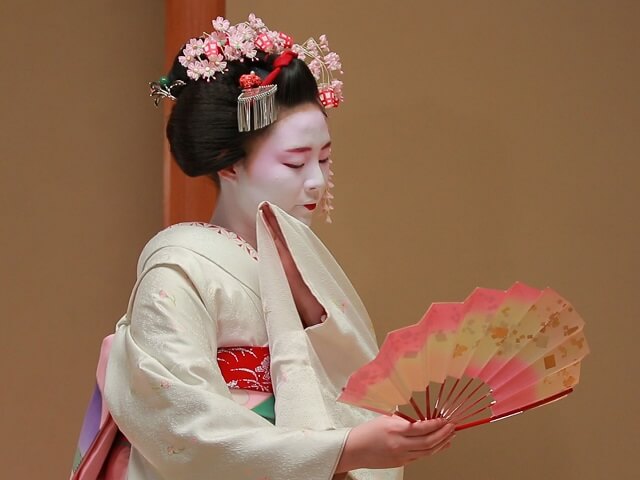 Definitely one you'll want to know during a Cherry Blossom tour or Gion Festival Tour, the folks in Kyoto have a special way of saying Geisha. Dubbed Geiko in Kyoto, there's no real difference between the Geisha in Tokyo and the Geiko of Kyoto, apart from the fact the Kyoto Maiko (Geisha Apprentice) begin their training around the age of 15 while Tokyo starts the young ladies training around the age of 18. One note, despite common misconceptions, Geisha are in fact not prostitutes but rather entertainers. A night with a Geisha includes entertainment in traditional Japanese culture and arts, as well as maybe a few fun drinking games to play after dinner. Although it used to be very difficult to dine with a Geisha in the past, Japan Deluxe Tours is pleased to include a meal with a Geiko Apprentice during your tour.
2) Okoshi yasu = Welcome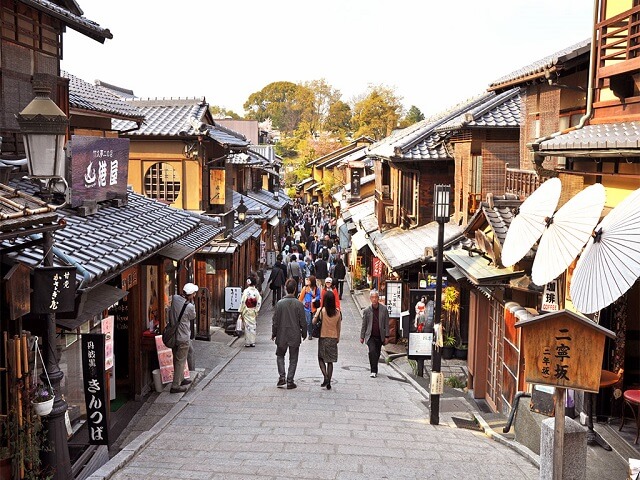 Definitely a phrase you'll hear when entering the tea shops and souvenir stores along the traditional streets of Kyoto, Okoshi yasu is the Kyoto way of saying Irashyai masen or Welcome at stores. This Kyoto dialect phrase is a popular way of welcoming people to their stores and exemplifying Kyoto Hospitality. If ever find yourself walking along Ninenzaka and decide to stop for fresh Yatsuhashi, you're bound to hear okoshi yasu as you walk through the door. Personally, this travel blogger prefers hearing the mellow Kyoto greeting over the boisterous Irashyai masen any day.
1) Okini = Thank You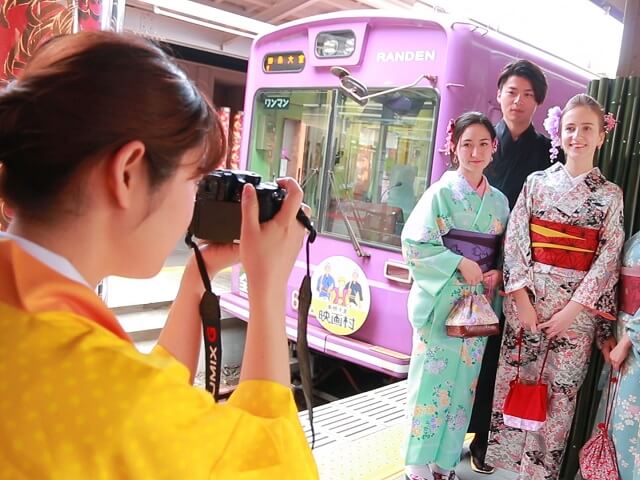 Going hand in hand with Okoshi Yasu, after you make a purchase at any store in Kyoto, you'll probably be thanked with a simple ookini instead of the more traditional Arigatou gozaimasu. Not only is this expression much shorter, but it still carries the impact of saying thank you to someone. To me, the phrase okini sounds a lot like ooki, which means Large. I like to think the expression in Kyoto used to be: Ooki ni arigatou gozaimasu (giving someone a great thank you), and over time was condensed into the simple, elegant: Okini.

Hopefully you can notice the subtle differences between Kyoto-ben and the rest of the Japanese dialects during your vacation with Japan Deluxe Tours. If you forgot some of these words, no worries as your tour guide is there to help you navigate the traditional streets and slopes of Kyoto. Okini for reading today's travel blog!