Kyoto Gion Festival Japan Tour Series
In a country with countless festivals held throughout the year, only one stands at the top as the most famous festival in Japan. During July, the historic city of Kyoto draws in thousands throughout the country to join in the legendary Kyoto Gion Festival. Japan Deluxe Tours invites you on a summer journey during this amazing time on our Kyoto Gion Festival Japan Tour series! All of our Kyoto Gion Festival Japan tour packages will hit the streets of Kyoto during this magnificent festival!
The Gion festival takes place during the entire month of July with its grand procession of floats taking place on the 17th. On the day of the grand procession, known as Yamaboko Junko, two types of floats called yama and hoko take the streets. There are 23 yama floats and 10 hoko floats, and during the grand procession 23 of the 33 grace the streets, making it the highlight of the Kyoto Gion Festival. The other 10 floats are featured the week after on the 24th of July. The hoko floats which measure up to 25 meters tall and weighing 12 tons are pulled through the town of Kyoto during the processions, attracting hundreds of thousands of spectators to the festival. Our Kyoto Gion Festival Tours feature the best destinations of Tokyo, Kyoto, Nara, and Hakone on all packages, as well as time to appreciate Japan's most famous festival!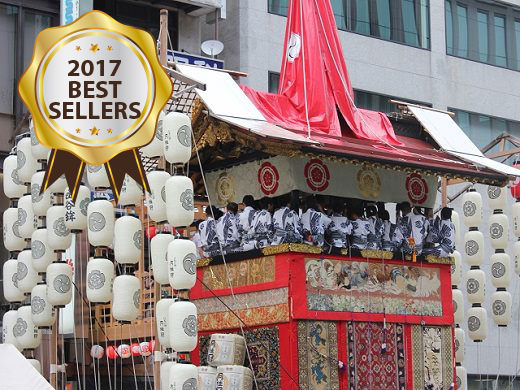 6 Nights 7 Days  From :  $2,898
Our Japan tour is filled with many great sights. In Tokyo we will witness the city's great balance of old and new visiting places like the Imperial Palace which show great history, as well as Shibuya which is centers of youth fashion and entertainment. We will see the iconic Mt. Fuji in front of our eyes, as well as from a distance from Lake Kawaguchi and Hakone's ropeway ride up to Owakudani Boiling Valley, both of which offer great views from different angles. In Nara we will stop by Todaiji Temple and Nara Deer Park as well as experience Japanese green tea ceremony and sake tasting. Before our big day, we will explore various areas of Kyoto ranking as some of the top destinations for traveling within Japan. The panoramic view from Kiyomizu Temple, impressive vermilion gates of Fushimi Inari Shrine, and gorgeous Golden Pavilion are just among a few of the places we will visit.

July 17th will be dedicated to the spectacular Gion Festival, highlight of this Japan Festival Tour. You will witness the grand procession take place as enormous, elaborately decorated floats are pushed through town. This Gion Festival that started as a spiritual ritual is now the most famous Japanese festival, attracting hundreds of thousands of guests during the entire month, especially on this date. Join the excitement and experience a true Japanese festival with the Gion Festival Tour package.

Travel to major cities and spend an incredible day at the famous Gion Festival during the grand procession, July 17th.

Tokyo - Hakone - Mt. Fuji - Nara - Kyoto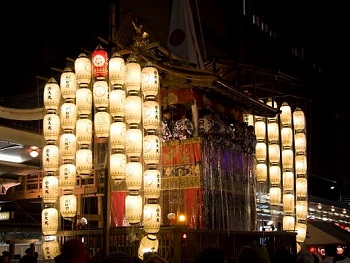 8 Nights 9 Days  From :  $3,598
During this Kyoto Gion Festival Tour packages, you will experience the excitement of the famous Kyoto Gion Festival but your trip won't end there. Before heading to Hiroshima, our Japan tour will make a stop at Himeji Castle, also known as White Heron Castle. The white plaster walls of the castle and great castle architecture make Himeji Castle one of Japan's most gorgeous castles. In Hiroshima, we will learn about the history of the city at its Peace Memorial Park and A-Bomb Dome which now serve as reminders of the horrific past and symbols of hope for world peace. The A-Bomb Dome is the skeletal remains of a building which was located closest to the hypocenter at the time of the bombing. A short boat ride away from Hiroshima is the island of Miyajima, famous for its Itsukushima Shrine. Itsukushima Shrine's gate appears to be floating during high tide, which gave it its nickname "floating" torii gate. The shrine is also popular at low tide, at during which you can approach the gate.

Takes you to all the destinations and experiences of Gion Festival Tour with additional stops in Hiroshima, Miyajima, and Himeji.

Tokyo - Hakone - Mt. Fuji - Nara - Kyoto - Hiroshima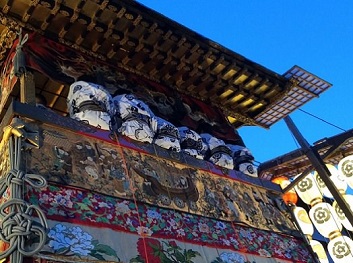 8 Nights 9 Days  From :  $3,398
Take a jouney on this action packed Kyoto Gion Festival Tour with Anime package. In Tokyo we will witness the city's great balance of cultures, first by visiting all the hottest anime spots. Perfect for the hard-core otaku and the casual sunday-streamer alike, we pick the best anime spots to visit in Tokyo, including Akihabara, J-World, Animate, the Pokemon Center, the Ghibli Museum, Robot Restaurant, and more. We continue our time in Tokyo visiting places like the Meiji Shrine and Harajuku, before moving to Hakone for a relaxing ropeway ride and cruise from Lake Ashi, with a stunning view if Mt. Fuji in the background. On our way to Kyoto, we will stop in Nara to visit Todaiji Temple and Nara Deer Park as well as experience Japanese green tea ceremony and sake tasting. We have some time in Kyoto before we visit the Gion Festival, so we will be exploring some of the best attractions the city has to offer.

July 17th will be dedicated to the spectacular Gion Festival, highlight of this Japan Festival Tour. You will witness the grand procession take place as enormous, elaborately decorated floats are pushed through town. This Gion Festival that started as a spiritual ritual is now the most famous Japanese festival, attracting hundreds of thousands of guests during the entire month, especially on this date. Join the excitement and experience a true Japanese festival with the Gion Festival Tour package.

Enjoy the rich culture of Japan from the trendiest Anime spots to the traditional city of Kyoto, with a day at the Kyoto Gion Festival for an unforgettable vacation.

Tokyo - Hakone - Mt. Fuji - Nara - Kyoto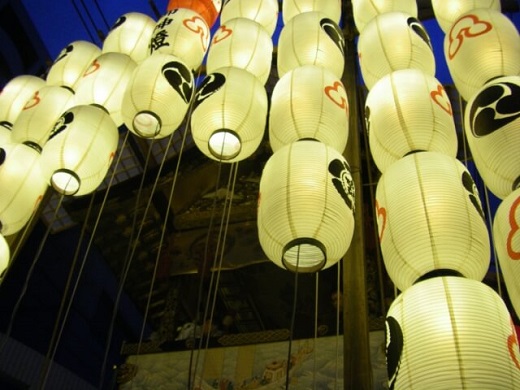 10 Nights 11 Days  From : $3,898
Join us for an incredible 11 day journey on our Kyoto Gion Festival Tour with Anime & Hiroshima package. Experience all the thrills and excitement of the Kyoto Gion Festival, with the added fun of seeing the most popular anime spots in Tokyo and also exploring the City of Peace, Hiroshima. This Japan Tour package is the perfect balance of modern pop-culture, tradition, and history all rolled into one. Let your inner nerd shine while touring Akihabara, the otaku paradise. Of course, theres also time at the Ghibli Museum, Pokemon Center, J-World, Nakano Broadway, and more! Then we move over to Hakone, where Mt. Fuji's stunning silhouette awaits. After our time in Nara playing with deer and a relaxing tea ceremony, we move on to see the best sites in Kyoto, before celebrating in the fun at the Gion Festival. Heading to Hiroshima, we make a brief pit-stop at Himeji to enjoy the beauty of Himeji Castle. Then in Hiroshima, we spend time at the Peace Memorial Park and A-Bomb Dome which now stand to remind everyone of the horrors of war. A short boat ride away from Hiroshima is the island of Miyajima, famous for its Itsukushima Shrine. Itsukushima Shrine's gate appears to be floating during high tide, which gave it its nickname "floating" torii gate. The shrine is also popular at low tide, at during which you can approach the gate. You can also extend your vacation before / after this Festival Tour package in Tokyo, Osaka, Hiroshima, and Kyoto.

Takes you to all the destinations and experiences of Gion Festival Tour with additional fun of the best Anime spots in Tokyo before exploring Hiroshima, Miyajima, and Himeji.

Tokyo - Hakone - Mt. Fuji - Nara - Kyoto - Hiroshima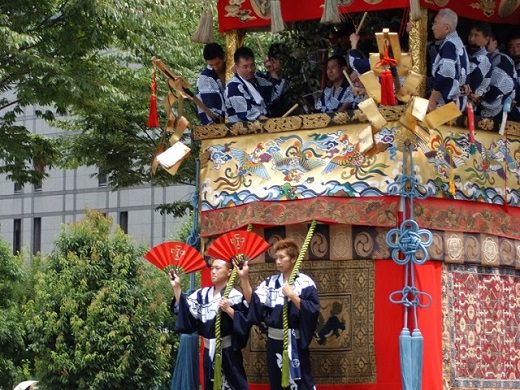 11 Nights 12 Days  From :  $4,798
Experiencing the Kyoto Gion Festival during its date of the grand procession and traveling from Tokyo to Hiroshima via Osaka and Kyoto is a trip in itself but why not complete your Japan trip traveling out to two more major islands of Kyushu and Shikoku? While many travelers stay within Honshu, this Grand Kyoto Gion Festival Japan Tour takes you to the southern beauties hidden within Kumamoto, Miyazaki, Beppu, Dogo Onsen, and more.

From Hiroshima, the tour will head to Nagasaki's Glover Garden and Oura Catholic Church to see some of the greatest western influences Japan experienced at the time. Heading south to Kyushu, we will visit Kumamoto Castle, one of the three premier castles in Japan, along with Himeji Castle which we previously visited. Another beautiful sight in Kyushu is Takachiho Gorge, a stunning waterfall in the magical town of Takachiho. Here you can take a hike to the gorgeous waterfall and watch an reenactment of the legend of Amaterasu, the sun goddess. Before heading to Shikoku, a Tour of Hell is Beppu will be in intriguing experience. A walk along the paths of the Tour of Hell takes you to unique colored hot springs meant for sightseeing. In Shikoku, we will visit many places like Dogo Onsen which served as the inspiration for the famous Ghibli film Spirited Away, Ritsurin Garden, and more.

All the thrills of our Kyoto Gion Festival Tour with Hiroshima while also journeying out to the islands of Kyushu and Shikoku.

Tokyo - Hakone - Mt. Fuji - Nara - Kyoto - Hiroshima - Fukuoka - Kumamoto - Takachiho - Beppu - Dogo
Standard on All Tours
Excellent mix of fine Western style hotels and Japanese style Ryokan
Most Meals (Western & Japanese Cuisine)
All ground transportation in Japan
Admission Fees, Tax & Gratuities
Round-trip airport transfers (on designated tour dates; see details)
Full time service of licensed English speaking tour guide
Free Wifi in Bus & Most hotels
No local payment