What to Do when You can't ride a Rope-Way
Posted:
---
Too Much to Handle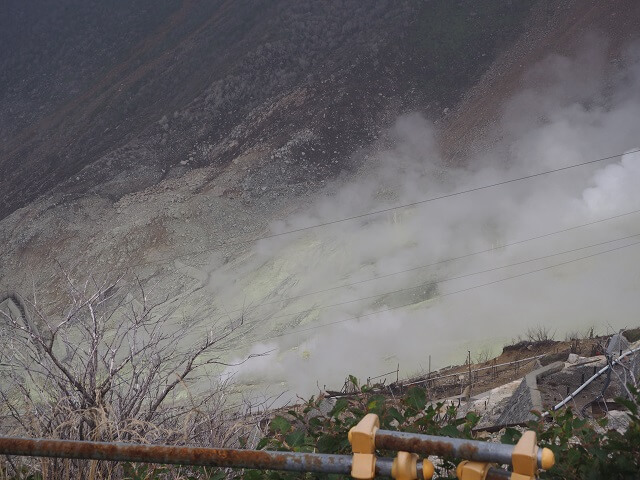 When enjoying a vacation with Japan Deluxe tours, you can take solace knowing our tour guides are there to help you enjoy your time in Japan. Following the carefully crafted itineraries we put together in our home office, each tour is carefully designed to maximize your enjoyment without missing out on any of the essential Japanese experiences.

However, while we do our best to account for the weather or when the cherry blossoms will bloom, there are still a few things we can't always control. During most of our best selling Japan Cherry Blossom Tours and Highlights tours, your group will likely explore the volcanic Owakudani Valley to ride the Hakone Rope-way. Just in case the volcanic activity warning gets too high and we can't enjoy the ride, Japan Deluxe Tours wanted to share a few other options to enjoy in the area during your Hakone tour.
Black Eggs!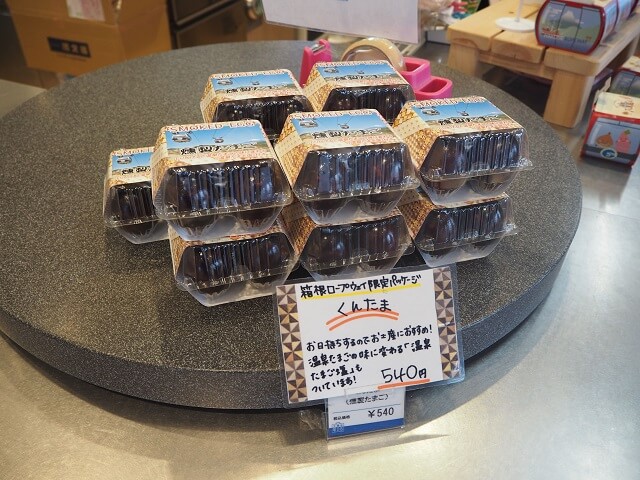 While we probably don't have to include this in the list (your tour guide will be sure to tell you about these magic eggs), it's still worth noting the famous souvenir of Owakudani Valley: Black Steamed Eggs. No, they didn't come from a black chicken (well, maybe they did...) but rather gain their black color thanks to the way they are steamed. Using the natural volcanic heat in the area, these eggs are steamed to perfection complete with the black shell. Though it may seem a bit peculiar or odd to some at first, you foodie travelers will definitely want to give these eggs a shot. Fun Fact: It's said eating one of these eggs adds 7 Years to your life!
Shopping Time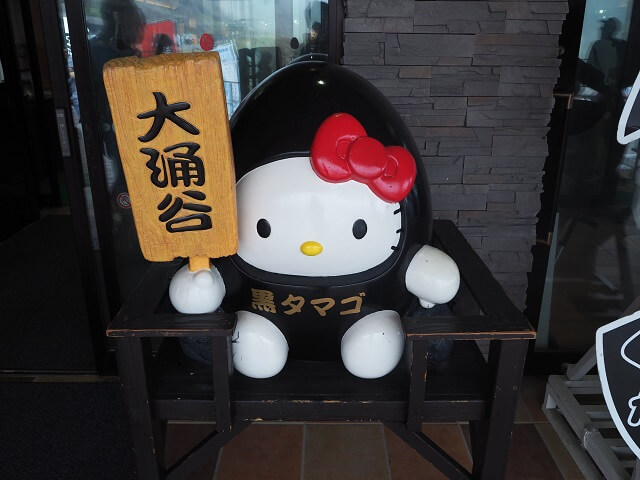 You might have seen her face before while on the Tokyo Tour portion of your trip, but this is a familiar face you're bound to see in all Japan. Even if you aren't a fan of Hello Kitty (and the rest of the Sanrio crew), there's always shopping to be done while on vacation. Given you will be in the Hakone area by this point of your tour, it's recommended to look around at some of the local specialties and snacks exclusive to the region. You never know what you'll find, but if you can't ride the rope way, spending a little extra time looking for that souvenir may not be a bad idea.
Bonus: Ride the Pirate Ship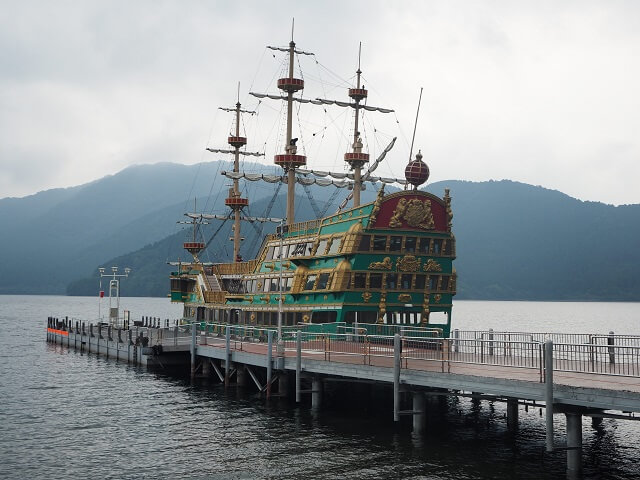 If all else fails, ask your tour guide if your group can crash a ride on the famous Lake Ashii Cruise. While there are technically two cruise ship operators around, you're going to want to ask for the Pirate Ship for an extra special ride. While the cruise is a fairly standard go-around the waters of Lake Ashii, there's definitely something fun about taking a cruise on a Pirate Ship. If you're an anime fan who loves One Piece, this may already sound better than a rope-way ride.

Worried your Japan tour may hit a snag? Fret not, Japan Deluxe Tours takes pride in having some of the best tour guides around to help you handle any issue that may come up during your tour. Not sure where to exchange your money? Need to know if your food is gluten free or not? Our guides are the best in the business so you can travel at ease with Japan Deluxe Tours.