The Essentials when in Japan
Posted:
---
Somethings you just Have to do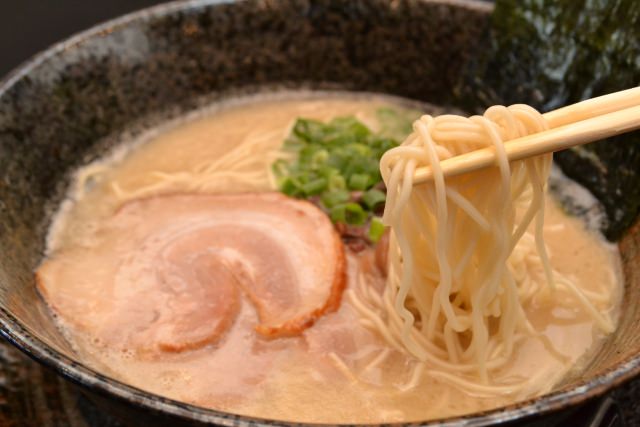 I know everyone has their own preference when it comes to what you HAVE to do while in Japan, and of course, I'm no different. Whenever I'm in Japan, I MUST go to Mos Burger and wolf down a couple of those bad boys, while my brother LOVES eating the local food in Kobe's Chinatown. After asking our staff, some friends, and from personal experiences, here is a list of Essential "Must Do" things to try out whilst vacationing or taking a tour of Japan.
PS. We decided to keep this list to be more general, so not too many specific cities or landmarks will be mentioned!
The List
Eat at Mos Burger
A popular hamburger chain in Japan to the extent that Japan Airlines began serving their burgers on select flights. Really any Japanese fast food is worth trying. (note: it's also fun going to American chains in Japan and ordering things you can only get in Japan)
Visit at least one of Kyoto's many historic sites
With so many to choose, you can't go wrong. My personal favorite is Kinkakuji (A spot loved on our Japan Tours)
Spend the Night at a Ryokan
A traditional Japanese style inn which makes for an awesome experience.
Spend time at an Onsen
Just be sure to follow proper Onsen etiquette
Eat at a standing Ramen place (or any ramen for that matter)
Eat at a Revolving Sushi place
Shop at UNIQLO
While UNIQLO has found great success here in the states, the UNIQLO's in Japan have styles you won't find anywhere else
See the Cherry Blossoms
If you don't know when, you can always view them on our Cherry Blossom Japan tours!
Get a drink at a maid, cat, owl, etc. café
Visit a Japanese Garden
Explore a Japanese Department store
Buy drinks from a Japanese vending machine
Shop at a Konbini
Spend the night in a Capsule hotel/li>
Ride a Bullet Train
Eat at an Izakaya
Explore temples, castles, and shrines
Sing at a Karaoke place with Nomihoudai
Who doesn't want to sing with free drinks all night long?
Take some photos at a Purikura machine
Eat Okonomiyaki, Takoyaki, or Yakitori
Really any Japanese food in Japan is going to be an experience.
Speaking of which, go to a place where you order from a vending machine
You put in the money, get a ticket, hand it to the worker, and get served something delicious
Light fireworks
Unlike the United States, you can actually buy and light fireworks whenever, though it is usually done only in the summer months.
Shop at Don Quijote
A Japanese chain store, there is so much to see, you're bound to spend a lot of time getting lost looking through all that they have.
Snack on Japan only/exclusive candies and soft drinks
The amount of options in Japan are unreal.
Eat soft-serve ice cream
There are tons of options in Kyoto and it is always, always worth those calories.
See a Japanese Festival
Eat whatever local specialty is available
Plan on gaining a couple pounds after this trip, the food is worth it
And of course, take a bunch of photos
Friendly Price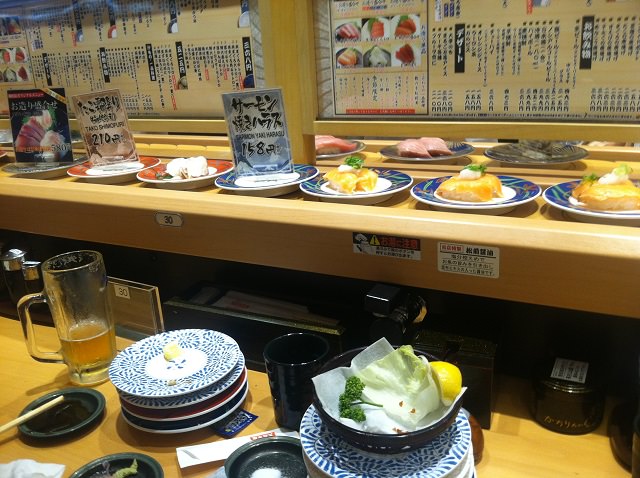 These plates were only 158 yen each. Delicious time at a revolving sushi bar!