Taro's Japan Tour Adventures: Vending Machine Corner
Posted:
---
Quick Stop to Refuel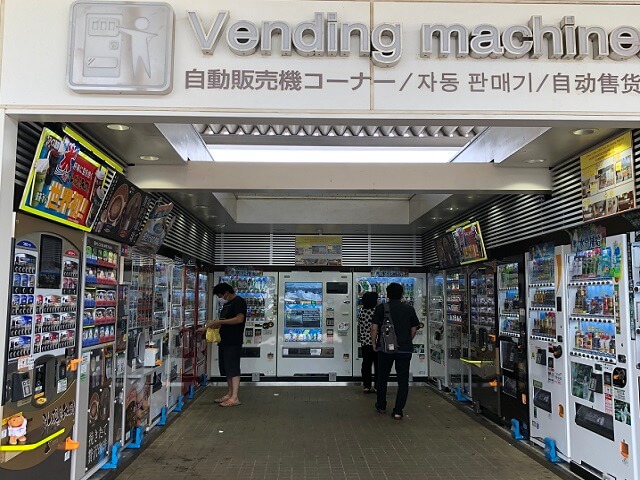 Up until now, I think I've gone on and on about how great convenience stores in Japan are. I mean, you can buy luxurious cakes, delicious drinks, and other great options, why would you need to shop anywhere else? Still, as great as convenience stores are, there's nothing worse than waiting in a long line trying to check out. Convenience stores are fun, but here's a little recommendation for your next Japan vacation in case you're in a rush to jump back on your tour bus.

Called Vending Machine Corners, these areas are small little pockets with an excess of vending machines to choose from. To the right, you can see a typical vending machine corner with a wide array of choices. Not only do these corners have a bunch of cold & warm drinks, some vending machine corners offer other goods like cigarettes, desserts, and snacks. If you're lucky, you might find a vending machine that spits out toys, origami, and sometimes even vending-machine exclusive cans/drinks. Heck, some companies even set up special Gundam Vending Machines for die-hard otakus.
More than meets the Eye!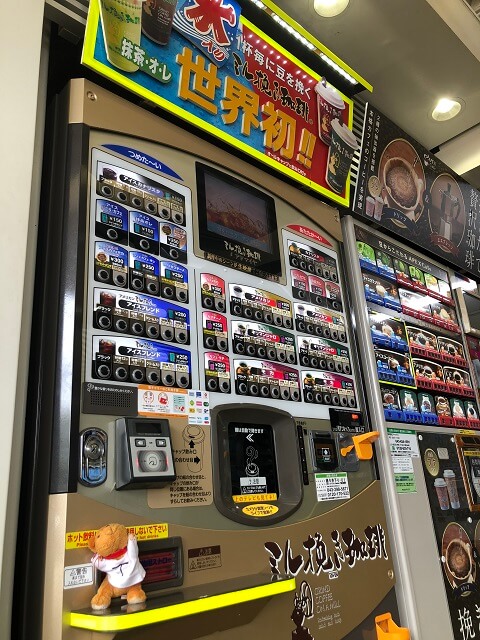 There's usually a lot of choices at vending machine corners, which is great when you're not sure what you want. Some dispensers will offer piping hot drinks made fresh, while others are keeping your drinks and desserts icy cold until you order.

Given the wide range of options, I sometimes buy the smaller-sized, less expensive drinks so I can pick up a few different cans & bottles. They say variety is the spice of life so why not mix it up? Plus (and this may just be me), but Japanese sodas tend not to use high fructose corn syrup. Instead, they tend to opt for the more traditional sugar as the means to sweeten drinks. Similar to how some people prefer Coke from Mexico because it uses cane sugar, the difference in taste is easy to notice.

Now that you know a quick way to save time while on a Japan tour, peak into a vending machine corner real quick to get yourself a relaxing beverage while traveling on the tour bus with Japan Deluxe Tours!