5 Places to Tour Near Tokyo
Posted:
---
Tokyo Tours for Days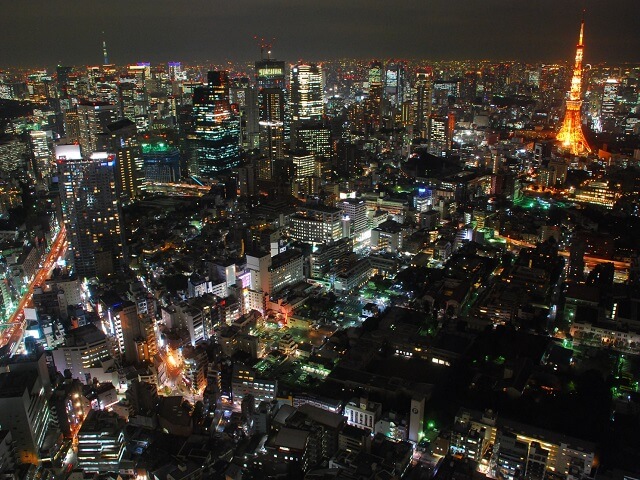 Planning on ending your Japan tour in Tokyo to enjoy the free day before your vacation ends, but not sure what to do? With numerous entertainment, traditional Japanese art museums, stunning temples, castles, shrines, and Japanese flower gardens, it's easy to see how tourists can feel overwhelmed when planning a vacation to Japan.

To help alleviate your packing troubles and provide you with the best travel tips on Japan, the travel agents of Japan Deluxe Tours put together a nifty guide on five places to explore before or after your Japan tour in Tokyo. Whether you want to enjoy the charms of the big city, escape to see zen temples and massive statues, take pictures with giant robots, or just lounge about in soothing Japanese hot-springs waters, check out Japan Deluxe Tour's five recommendations for day trips & Tokyo excursion tours!
Odaiba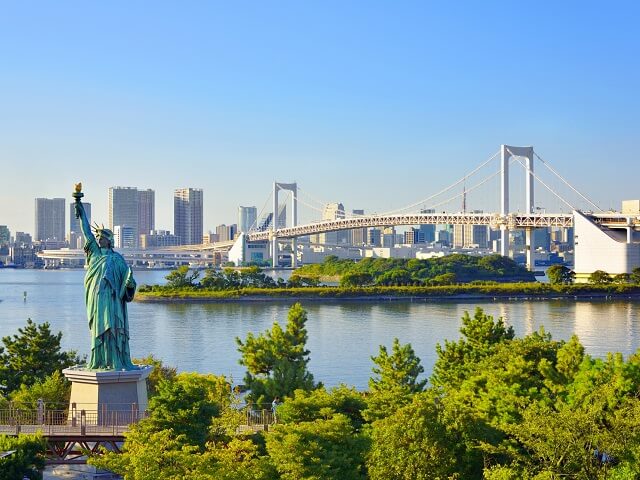 Not up for straying too far from the city center? Tired after a 7 day tour package of walking around Kyoto and Tokyo? If you're a traveler who loves to unwind, why not take it easy in the shopping district of Odaiba.

Initially a man-made island, Odaiba has grown to become one of the most popular shopping and Tokyo tourist destinations. There's a handful of great activities to enjoy on the island, from shopping at one of the expansive multi-floor shopping centers, to unwinding with a cup of coffee at a local cafe. The area is home to great anime merchandise shopping, and don't forget to snap a commemorative photo of your Japan vacation for Instagram with the massive 72 foot life-sized Gundam anime statue guarding the bay. The famous Tokyo Rainbow bridge can also be seen illuminating the bay at night, and don't forget to check out Tokyo's replica of the Statue of Liberty.

Odaiba is also home to the Oedo Onsen Monogatari, a Japanese hot-springs themed-park dedicated to recreating the lively atmosphere of the Edo Era. Travel back in time to the days of Samurai arts and traditional culture after a relaxing bath at this unique Japanese theme park. If relaxation is what you care about during your vacation, check with your travel agent to extend your Japan tour in Tokyo with a stay in Odaiba to fully enjoy the island's amenities.
Yokohama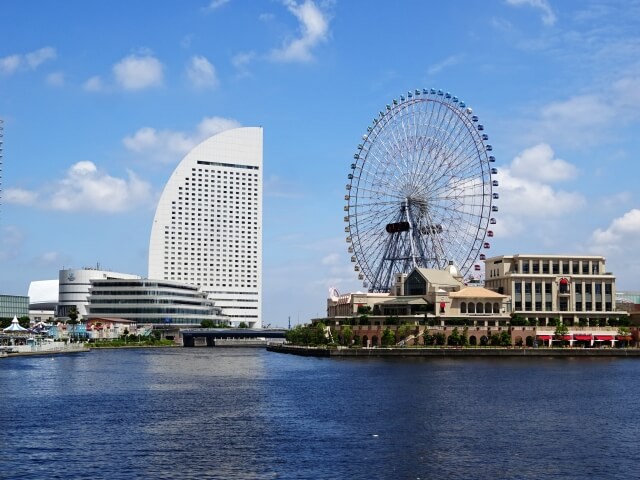 Interested in Nikkei Japanese Ancestry culture? Perhaps you're dying to try Japan's take on Chinese cuisine, or you want to try your hand at making your custom cup noodles? Switch up from the ordinary during your travels in Japan with a day trip to the scenic Japanese port town: Yokohama.

Featured as a destination on Japan Deluxe Tour's fully guided Nikkei Japanese Ancestry Tours, Yokohama is a hub of Japanese culture, Chinese delicacies, and unique museums, every travel agent should mention Yokohama as a viable destination when planning a vacation in Japan. Get an inside look at the trials and tribulations the Japanese and Nikkei (those with Japanese Ancestry but not citizenship) faced when emigrating to North and South America. As a port town, Yokohama is home to the Hikawa-Maru, a steam liner that used to take Japanese immigrants across the Pacific Ocean.

Not too keen on Nikkei & Japanese Ancestry history? Yokohama is often considered a foodie paradise after Tokyo and Osaka. Home to a large Chinese community, Yokohama boasts amazing Chinese food, especially Shumai Dumplings. You can purchase a box of dumplings at almost every corner in Yokohama, or skip the dumplings and make your own custom cup noodles at the Cup Noodles Museum. Just a short train ride away, Yokohama is perfect to spend a few hours during your leisure free Tokyo tour day.
Nikko & Kamakura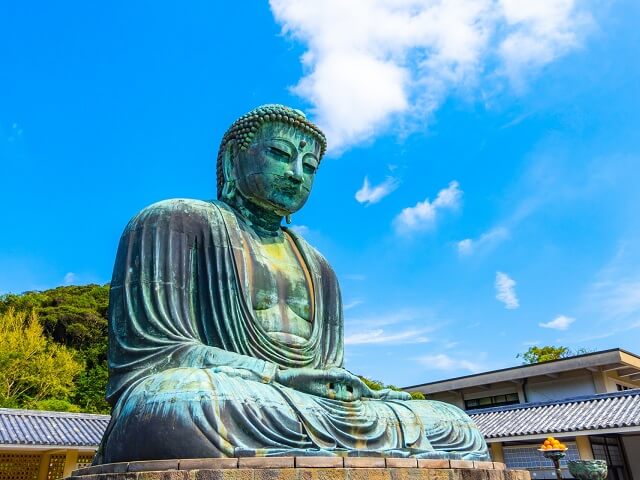 After sightseeing in Kyoto, some of our tour participants want to break away from the tradition and hit Akihabara on their free day. While we love Akihabara as much as the next anime otaku, Japan Deluxe Tours recommends a day trip to either Nikko or Kamakura for travelers looking to soak in more Japanese culture and traditional temples before their vacation ends.

Nikko is famous for multiple natural wonders like the beautiful autumn leaves of Irohazaka, the roaring Kegon Waterfall, and the breathtaking Lake Chuzenji. While the natural sight and Japanese flowers and leaves are gorgeous in Nikko, the true treasure is the Toshogu Shrine, home to the See no Evil, Speak no Evil, Hear no Evil Monkey carvings. Whether its tourists or the local Japanese people, Nikko's shrine is a popular destination, especially during the fall foliage.

If the monkeys don't peak your interest, there's also the stunning city of Kamakura. Home to the Kotokuin Temple, Kamakura houses one of Japan's largest bronze Buddha statues. Located right along the coast, there are beautiful island getaways nearby to enjoy. The location also means Kamakura is home to some amazing Japanese seafood dishes and meals. If you didn't get enough Japanese culture during your Kyoto Tour, Nikko & Kamakura are great day trips to immerse yourself further in the rich history of the island.
Hakone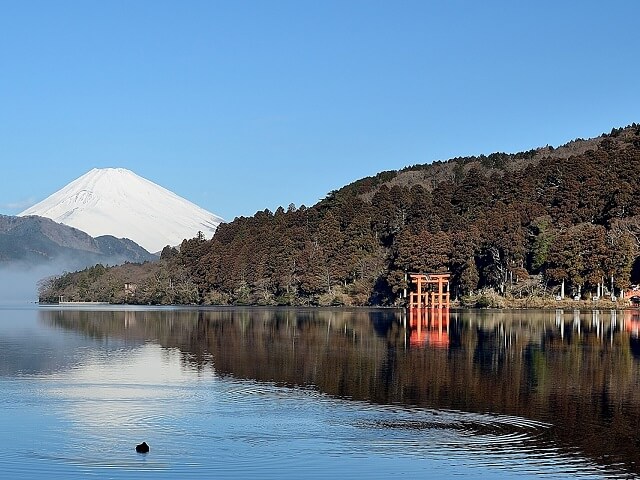 If the Japanese hot-springs of Oedo Onsen in Odaiba sounded fun, but not quite authentic enough, why not go back to Hakone before your vacation ends? Lauded as the premier hot springs town in Japan, Hakone is just a short train ride from Tokyo. Home to numerous Japanese hot springs and onsen, Hakone is a beautiful town nestled near Mount Fuji's beauty. Enjoy a day trip to one of the numerous lakes nearby, or spend the day soaking in the hot waters known for their plentiful health benefits. Spend the night in a traditional Japanese ryokan hotel, or take another ride along the Hakone Rope Way to see more views of the iconic Mount Fuji. Take the chance to enjoy more local specialties like Hoto, or other unique Japanese foods found exclusively in Yamanashi. Remember, those with tattoos may not be able to enjoy the hot springs, so check with your hotel before you reserve a room.

Now that you know about these five great cities just a short train ride from Tokyo, why not add one of them to your tour package with Japan Deluxe Tours? Don't forget, you can always ask your travel agent about our range of affordable private tours and custom packages to include all the essential Tokyo stops along the way.