Japan Festival Tour 2017 Series
Japanese Festivals are unique, exciting parts of Japanese culture. With every distinct season are numerous festivals to compliment the season. Many festivals feature lavishly decorated floats, festive music, traditional costumes, beautiful lanterns, and thousands of participants and spectators. The Takayama Festival is one of these great festivals, considered one of three most beautiful festivals in Japan. Taking place in the old town of Takayama where many of its houses and buildings have been preserved since the Edo Period, Takayama Festival attracts thousands during its annual festivals in Spring (April) and autumn (October).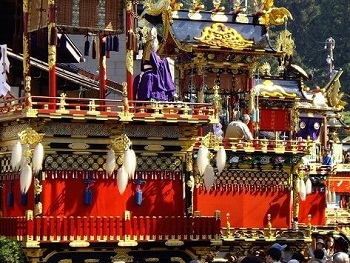 6 Nights 7 Days From : $2,898 pp
7 Nights 8 Days From : $3,198 pp
The Takayama Festival Tour packages in Spring takes you to major cities of Tokyo, Osaka, Kyoto, Hakone, Kanazawa, Nagano, and Takayama during the beautiful cherry blossom season. In Tokyo you will be visiting major spots like old town Asakusa, major shopping and fashion district Shibuya, and more. Kyoto has many historically significant locations and treasures such as the Golden Pavilion, Gion Geisha District, and the impressive gates of Fushimi Inari Shrine. In Kyoto you will also have the chance to participate in Japanese green tea ceremony. While this Takayama Festival Tour package makes stops at many other noteworthy locations such as the beautiful Kenrokuen Garden in Kanazawa, Owakudani Boiling Valley in Hakone, and Shirakawago, a town in the remote mountains famous for their traditional farmhouses more than 250 years old, the main highlight of this Japan tour is the beautiful Takayama Festival.

Takayama is a quiet rural town in the mountains of Gifu Prefecture. Every spring tens of thousands of people get together for the Takayama Spring Festival, also known as Sanno Festival. The spring festival is centered on the Hie Shrine, also known as the Sanno Shrine. This festival prays for good harvest for the year and is said to have started sometime during the 16th to 17th century. During our Takayama Japan tour package, we will witness the great festival both during daytime and nighttime. Both festivals feature lavishly decorated yatai, or floats, which are beautifully lit by lanterns and wheeled throughout the city. Karakuri, or puppet shows are also very popular aspects of the festival, attracting guests of all ages with its unique marionette performances from the floats.

Immerse yourself at one of Japan's most beautiful and vibrant festivals in the mountain village of Takayama.

Tokyo - Hakone - Mt. Fuji - Nagano - Shirakawago - Takayama - Kanazawa - Kyoto - Osaka

The featured destinations and experiences are for our Takayama Festival Tour 8 Days package.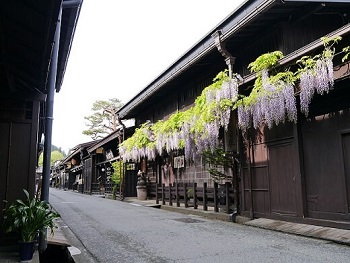 9 Nights 10 Days From : $3,698 pp
This Takayama Festival Tour package in Spring with additional days in the historically significant city of Hiroshima. Takayama Festival is among one of the three most beautiful festivals in Japan. After an exciting time in Takayama, this Japan tour package takes you to the city of peace, Hiroshima. Hiroshima was deeply affected by the atrocities of war, being the first city in the world to suffer the attack of the atomic bomb. In Hiroshima we will visit the Peace Memorial Park and the A-Bomb Dome to learn about how the war affected the lives of the Japanese people and how the city has developed since, wishing for world peace. Today, the A-Bomb Dome is the remains of the Hiroshima Prefectural Promotion Hall building, the closest building to the hypocenter of the bomb. The skeletal remains of the building remain today due to the vaporization of the atomic bomb which kept the entire building from completely collapsing. The A-Bomb Dome now serves as a symbol for everlasting world peace.

This Japan Festival Tour will also make stops in Miyajima and Himeji. Miyajima is a small island northwest of Hiroshima, famous for its Itsukushima Shrine, or the floating torii gate. During high tide, the gate appears to be floating in the water, earning its unique nickname. In Himeji we will be visiting Himeji Castle and Kurashiki for great examples of Japanese castle architecture and streetscapes of storehouses dating back to the Edo Period.

Journey to all of the major cities of the Takayama festival tour in Spring, including the City of Peace, Hiroshima.

Tokyo - Hakone - Mt. Fuji - Nagano - Shirakawago - Takayama - Kanazawa - Kyoto - Osaka - Hiroshima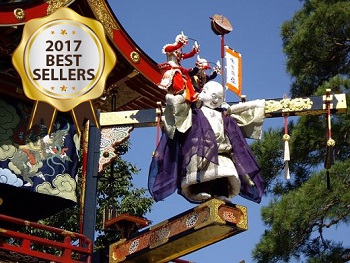 12 Nights 13 Days From : $4,698 pp
Leaving the festive drum tunes and beautifully decorated lavish floats of Takayama Festival behind, we will head to Kyushu, where the southern beauties stay a well kept secret of Japan. OBeppu's Tour of Hell also cannot be missed during your time in Kyushu. A walk through the Tour of Hell takes you to various kinds of unique, intriguing colored hot springs, such as a bright cobalt blue Sea Hell, Blood Hell with red melted clay, a fiery geyser called Tornado Hell.

On a ferry, we will move to Shikoku Island and visit Dogo Onsen, Japan's oldest wooden bathhouse that served as the inspiration for the famous Ghibli film Spirited Away. Shikoku is also famous for Ritsurin Garden, a beautiful landscape garden built in the early Edo Period. This Japan tour package being a Japan Festival Tour, in Tokushima we will learn about awa odori, a famous traditional dance of another great festival of Japan. This Japan tour package includes a stay at a ryokan, or Japanese inn, to truly experience Japanese hospitality. The ryokan will have hot springs for you to relax in and serves a delicious traditional Japanese meal.

All of the excitement of the Takayama Festival Tour with Hiroshima with further journeys out to Kyushu and Shikoku Islands.

Tokyo - Hakone - Mt. Fuji - Nagano - Shirakawago - Takayama - Kanazawa - Kyoto - Osaka - Hiroshima - Fukuoka - Kumamoto - Takachiho - Beppu - Dogo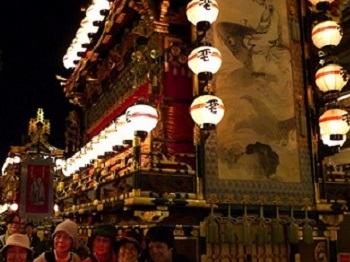 7 Nights 8 Days From : $2,998 pp
From Osaka we will first head to Kyoto for all the treasures of the ancient capital of Japan. The Fushimi Inari Shrine and Golden Pavilion are must-see sights during your visit to Kyoto. You will also have the chance to participate in green tea ceremony and the option to spend your free day on one of our various optional tours. In Kanazawa we will make a stop at Kenrokuen Garden, considered one of Japan's three most beautiful gardens, and Shirakawago, a town bordering Kanazawa and Takayama famous for its traditional farmhouses that are unique to the rest of the country. While also going on a cruise in Lake Ashi and ropeways up to Owakudani Boiling Valley, as well as stops at many great places in Tokyo including Edo Tokyo Museum, Harajuku, and more, the highlight of the Takayama Festival Tour in Autumn is the old town of Takayama where the great festival takes place.

Takayama Festival, considered one of Japan's three most beautiful festivals, takes place in spring and autumn. The autumn festival is considered one of the three largest festivals in Japan and is centered around the Hachiman Shrine, and is also known as Hachiman Festival. This festival gives thanks to the good harvest they prayed for during the spring festival. During our Takayama Festival Tour we will see the great festival twice, once at daytime and once at nighttime to experience both environments. This Japan festival features beautifully decorated floats which karakuri or marionette performances are held on and pushed through town. During the nighttime the floats are beautifully lit by lanterns creating a festive ambiance.

The Takayama Festival Tour packages in Autumn takes you to an old town Takayama during the gorgeous koyo, or fall foliage season.

Tokyo - Hakone - Mt. Fuji - Nagano - Shirakawago - Takayama - Kanazawa - Kyoto - Osaka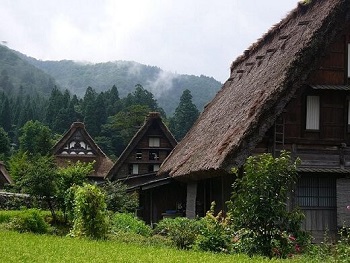 13 Nights 14 Days From : $4,898 pp
Leaving the festive drum tunes and beautifully decorated lavish floats of Takayama Festival behind, the tour will head to Kyushu, where the southern beauties stay a well kept secret of Japan.

Beppu's Tour of Hell also cannot be missed during your time in Kyushu. A walk through the Tour of Hell takes you to various kinds of unique, intriguing colored hot springs, such as a bright cobalt blue Sea Hell, Blood Hell with red melted clay, a fiery geyser called Tornado Hell. On a ferry, we will move to Shikoku Island and visit Dogo Onsen, Japan's oldest wooden bathhouse that served as the inspiration for the famous Ghibli film Spirited Away. Shikoku is also famous for Ritsurin Garden, a beautiful landscape garden built in the early Edo Period. This Japan tour being a Japan Festival Tour, in Tokushima we will learn about awa odori, a famous traditional dance of another great Japan Festival. This Japan tour package include a stay at a ryokan, or Japanese inn, to truly experience Japanese hospitality. The ryokan will have hot springs for you to relax in and serves a delicious traditional Japanese cuisine.

Experiences of the Grand Takayama Festival in Autumn, with further stops in two other major islands, Kyushu and Shikoku.

Tokyo - Hakone - Mt. Fuji - Nagano - Shirakawago - Takayama - Kanazawa - Kyoto - Osaka - Hiroshima - Nagasaki - Kumamoto - Takachiho - Beppu - Dogo
Standard on All Tours
Excellent mix of fine Western style hotels and Japanese style Ryokan
Most Meals (Western & Japanese Cuisine)
All ground transportation in Japan
Admission Fees, Tax & Gratuities
Round-trip airport transfers (on designated tour dates; see details)
Full time service of licensed English speaking tour guide
Free Wifi in Bus & Most hotels
No local payment